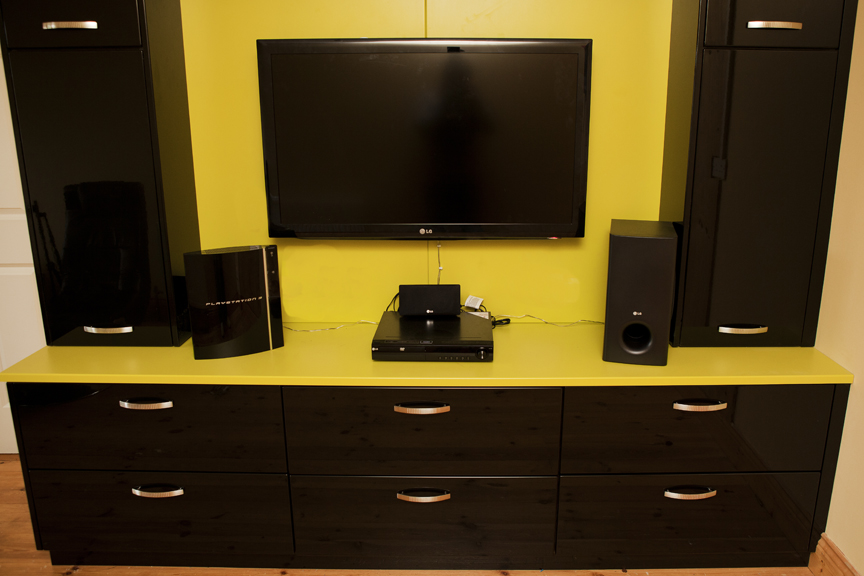 This unit was made for a young teenager's playroom. It is 2.4 metres high and wide. Smooth high gloss black doors and panels contrast with a matte finish lime green worktop and central back panel. The unit was designed to house a wide screen television, a DVD player and play station. Care was taken to conceal as many wires as possible and surround sound was planned for. There are 6 extra deep drawers for storing everything from movies to games and the side units and top units increase storage even further.
Furniture like this can be made to suit your needs and fit your space. A huge range of colours and textures are available.
This unit has restored our son's room from an untidy mess to a place for him to spend time with his friends or on his own. It has never been better used.