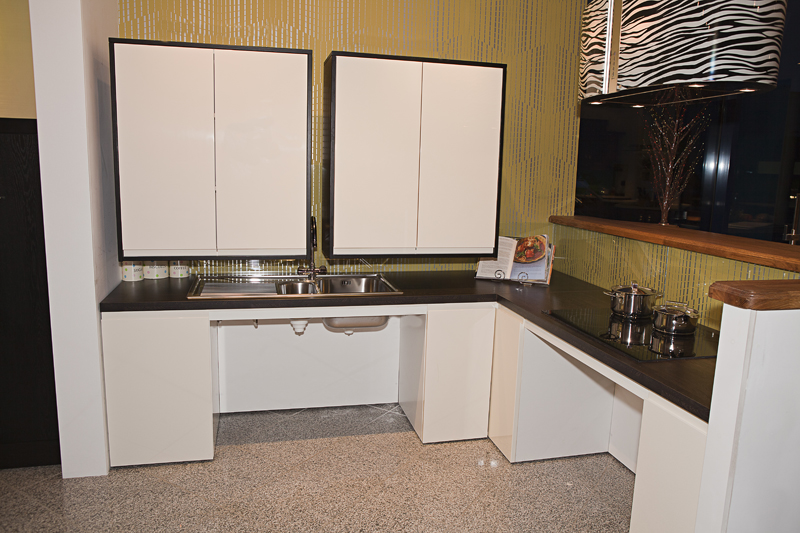 The heart of the home is in the Kitchen. It's the focal point of the house. It's where we cook, eat, talk, entertain and share with others. But for many, it's a socially excluding environment, a place full of obstacles, hazards and unreachable items.
At Parle Furniture we provide design solutions for individuals who are elderly, less mobile or visually impaired. We understand the importance of expert design, appreciating that each person has requirements for height, accessibility and dexterity.
This design illustrates height adjustable worktops and wall units. At the press of a button everything adjusts to a level that suits you. Using these and other ideas we will tailor your kitchen to fit you.
Our team will work with you to provide flexible options that maximise your use of the kitchen space and give you priority in your own home.
Parle Furniture provides high-performance kitchen furniture especially for those with special needs.